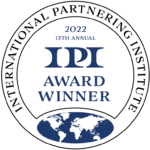 The International Partnering Institute (IPI) recently recognized organizations and Individuals who have worked to make the industry more collaborative at its 13th Annual John L. Martin Partnered Project of the Year Awards Ceremony in San Francisco, Calif. Three exemplary project teams facilitated by VELO Group were among the award recipients honored.
Part of a two-day event that included a golf tournament, conference and awards gala, the annual celebration recognizes projects and individuals who best exemplify the principles of partnering and promote the mission of International Partnering Institute (IPI) – to transform the construction industry to achieve exceptional results through a culture of collaboration. The awards celebrate success, share lessons learned and best practices, as well as acknowledge teams and individuals who achieve extraordinary results.
This ROI of partnering from this year's award-winning projects revealed an $82 savings for every $1 invested in Partnering.
Congratulations to the following VELO Group 2022 International Partnering Institute (IPI) Award recipients!
2022 IPI Awards: BUILDINGS AND INFRASTRUCTURE OVER $250M
RUBY LEVEL
State of California New Natural Resources Headquarters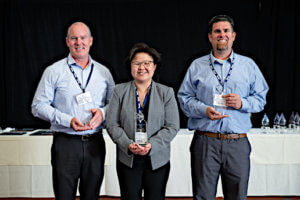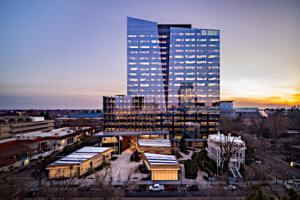 Location: Sacramento, CA
Owner: State of California, Department of General Services
Prime Contractor: Turner Construction Company
Designer: AC Martin
Construction Manager: AECOM
Facilitator: Velo Group
Innovation Award
The State of California New Natural Resources Headquarters (NNRH) project also received a Sue Dyer Innovation Award.  Named after IPI Founder Sue Dyer, the Innovation Awards are given to those teams who implemented innovative and creative ideas on their projects that could be considered a "best practice" for other collaborative partnering teams.
IPI judges chose NNRH as an innovation award recipient for adopting a quarterly rotation schedule to foster improved relationships and accelerated interaction across multiple disciplines and personalities after recognizing their 'Big Room' was not achieving the desired collaborative culture.
2022 IPI Awards: BUILDINGS AND INFRASTRUCTURE $25M – $250M
RUBY LEVEL
Sound Transit Operations and Maintenance Facility East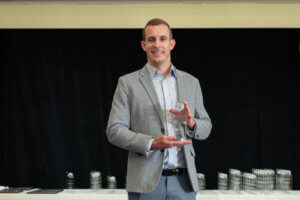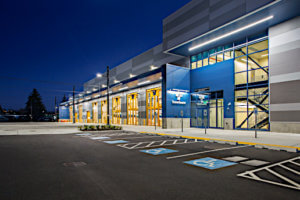 Location: Bellevue, WA
Owner: Sound Transit
Prime Contractor: Hensel Phelps Construction Co.
Designer: Stantec
Construction Manager: KBA, Inc.
Facilitator: Velo Group
SAPPHIRE LEVEL
P-440 Pier 8 Replacement at Naval Base San Diego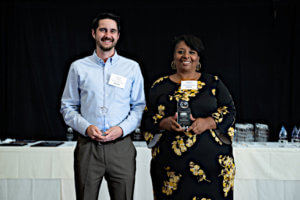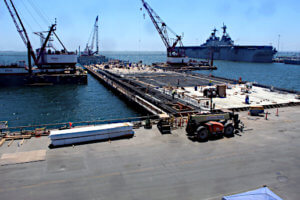 Location: San Diego, CA
Owner: NAVFAC Southwest
Prime Contractor: Manson Construction Co.
Designer: WSP USA
Facilitator: Velo Group
See all the 2022 IPI Award winners here
Photo credit for images above: Jeff Rumans Photography