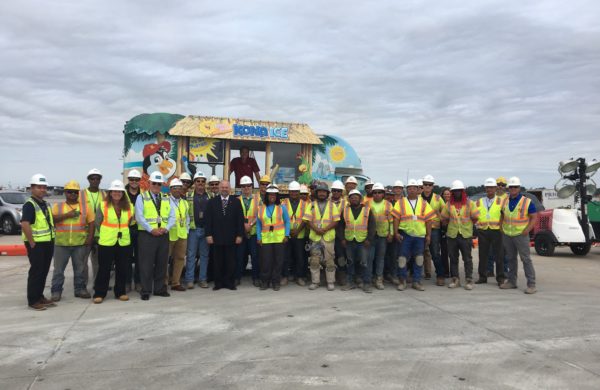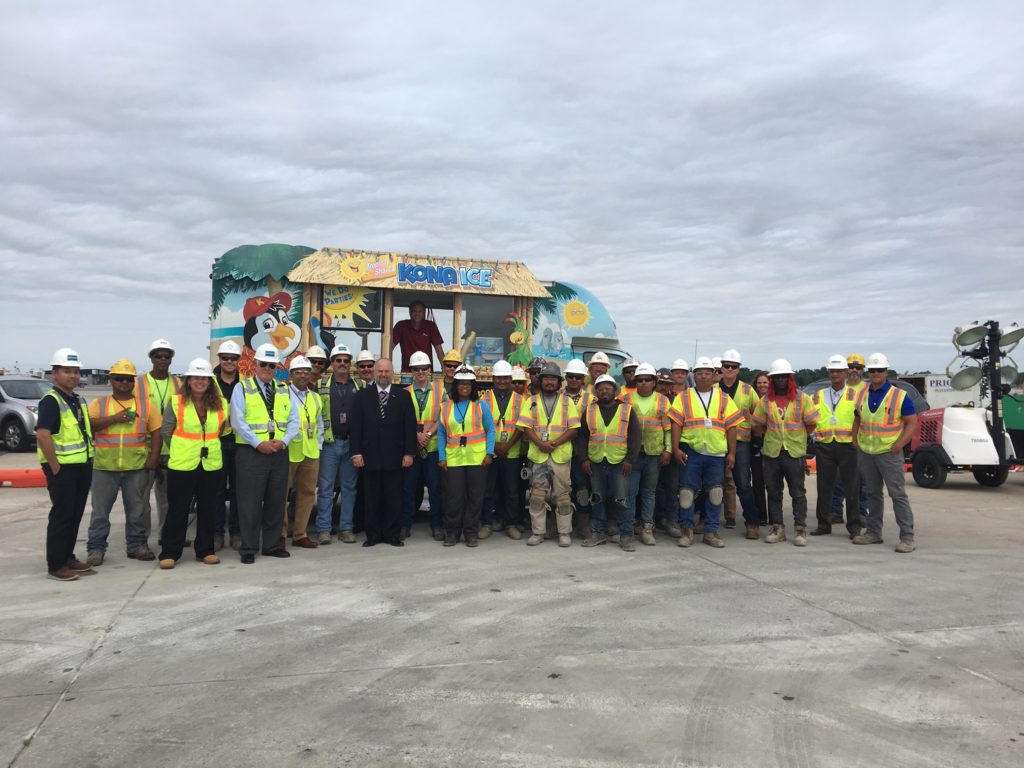 "The dedication and exceptional teamwork displayed by the team was paramount to the success of the project. The team, who had worked together previously on projects, leveraged deep working relationships to ensure the project moved smoothly."
The Taxiway B Reconstruction project at Baltimore/Washington International Thurgood Marshall Airport (BWI Marshall) was critical to the airport's ongoing operations. Providing the primary access from the north cargo apron and international areas of the terminal to the airfield, Taxiway B experiences traffic from some of the heaviest aircraft traveling through BWI Marshall. After several resurfacing and patching projects, concrete reconstruction of the 1,350-foot-long taxiway was deemed necessary.
To help fund the project, the Maryland Department of Transportation Maryland Aviation Administration (MDOT MAA) needed to secure an Airport Improvement Program (AIP) grant from the FAA. The design and program management teams worked diligently to meet the FAA deadline and secure the grant. A contract duration of 260 days was specified to complete the reconstruction, but before construction on Taxiway B could commence, work on a parallel taxiway was required to detour aircraft during construction. In addition, several airline and gate relocations were required to provide a safe construction site and ensure uninterrupted operations for the three carriers affected.
To ensure a successful project despite many challenges, clear expectations were established at initial partnering sessions regarding the schedule, phasing, airline impacts, and stakeholder communication. The team worked together from the start to maximize efficiency by identifying product substitutions, proposing phasing modifications, and coordinating with all stakeholders to ensure smooth transitions between construction phases. Requests for Information (RFIs) and product submittals were returned expediently, and issues were often discussed and resolved in meetings or the field before a confirming RFI was written.
As a result of this concerted partnering effort, the project came in under budget and all work was substantially completed 31 days ahead of the contract completion date. Furthermore, the team maintained a safe workspace, produced a high-quality product, and built strong partnerships with all team members.
2020 International Partnering Institute Partnered Project of the Year – Diamond Level