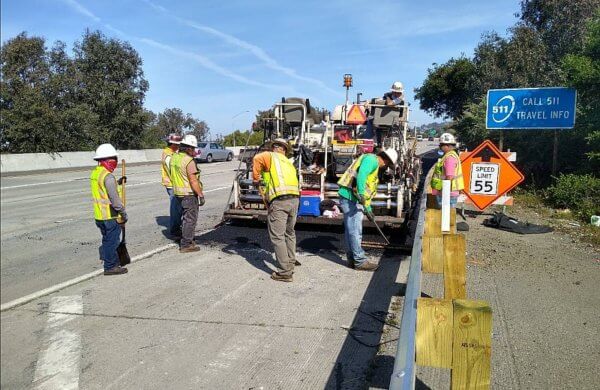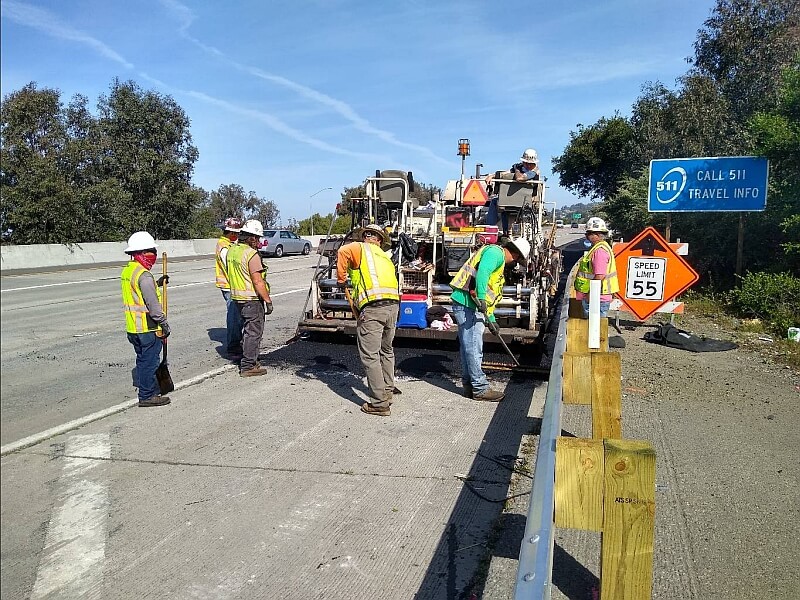 "The quality of work was excellent with no rework required by proactively involving stakeholders."
Project Description
Alameda County, CA
Interstate-580 is a heavily traveled corridor that runs through residential and urban communities, connecting the Tri-Valley and San Joaquin Valley Areas to Oakland, San Francisco, and the Greater Bay Area. The I-580 Improvement project was conducted to improve the smoothness of the concrete traveled way as well as the pavement for the existing HMA shoulders and on- and off-ramps.
The project entailed: replacing slabs, resurfacing shoulder and ramps, modifying curb ramps, constructing metal beam guardrail (MBGR) and concrete barrier, as well as electrical and drainage work along the expansive corridor.
Complicating the project, the COVID-19 pandemic emerged in March 2020. Rather than suspending the project, the team adjusted its schedule by re-sequencing work during low-traffic daytime hours instead of nighttime as was originally intended. To protect workers from contracting COVID, the team implemented additional safety training, sanitization procedures for labor and equipment, and the use of additional PPE at no additional expense to Caltrans. This collaborative and timely effort enhanced worker as well as public safety and allowed the project to move forward as planned.
Some of the project's best practices in Partnering included:
Kick-off workshop
Six self-direct meetings
Three professionally facilitated meetings
Meetings among field crews and inspectors for DeSilva Gates Construction (DGC), subcontractors and Caltrans to review the plan of work and concerns were conducted prior to commencing major operations
Communication between DGC and Caltrans multiple time a day to resolve issues in real-time
Bimonthly meetings between Caltrans and PG&E