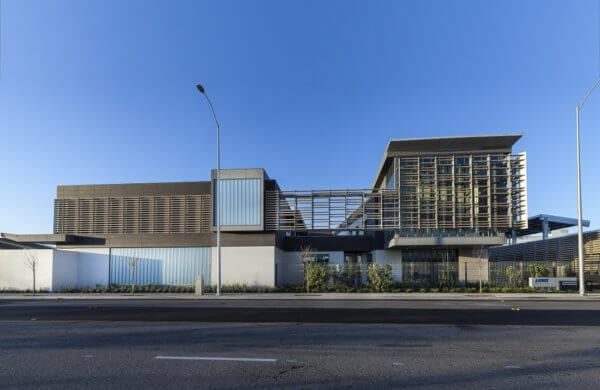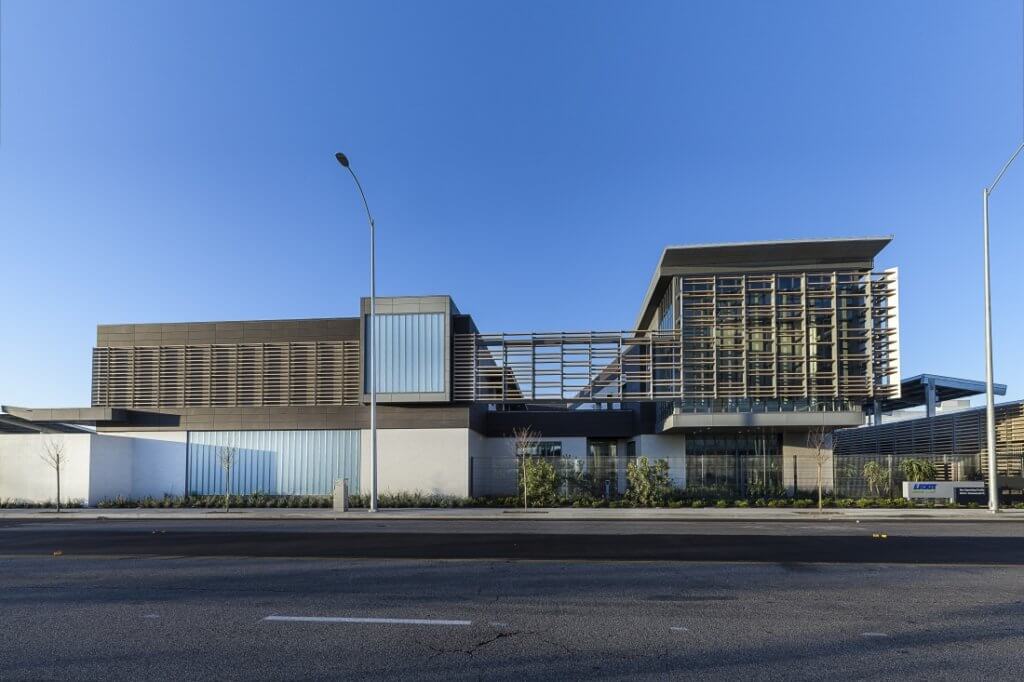 "This new transit facility will improve and modernize our city's transit system and shows what can be accomplished with partnership, innovation, and a commitment to creating a more mobile, sustainable future."
Project Description
Designed to support expansion of LADOT DASH transit, the Los Angeles Department of Transportation (LADOT) Bus Maintenance & CNG facility project included construction of an 18,800-sq.-ft., two-story maintenance and administration building, a two-story employee parking structure for 98 cars, a six-bus bay maintenance facility, parking for 77 DASH buses, CNG fueling stations, and charging facilities for 26 electric buses. Located on a 2.2-acre site just south of Union Station, the bus maintenance and CNG fueling facility's central downtown location was chosen to enable LADOT Transit to minimize unproductive miles when buses enter and leave service, saving thousands of dollars in operating costs.
Continuing LADOT's commitment to sustainability, the project team set out to achieve U.S. Green Building Council LEED Gold Certification for the facility but exceeded this goal by meeting LEED Platinum standards. Some of the project's sustainable features include energy efficiency design elements, rain capture and infiltration, solar panels, a roof garden, 30 new trees, and more.
To align the project's various stakeholders, a formal Partnering program with the design and construction team, including prime subcontractors, was implemented early on. This entailed setting expectations to achieve "World Class" project status during the initial partnering sessions and then revisiting and monitoring them regularly in monthly surveys and future partnering meetings to ensure their aspirations were met. These expectations included establishing common goals, addressing RFI and submittal response time, trade coordination, issue resolution, timely payments, team flexibility, building trust, setting realistic schedule and expectations, maintaining relationships, putting the project first, focusing on the owner's sustainability goals, and more.  They also addressed challenges, issues, concerns, and/or opportunities during each partnering session, ensuring a path for project and team success.