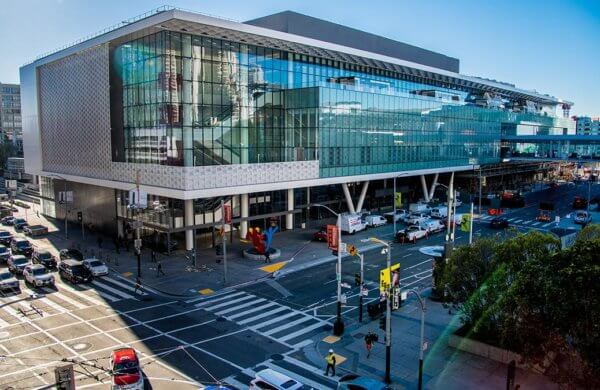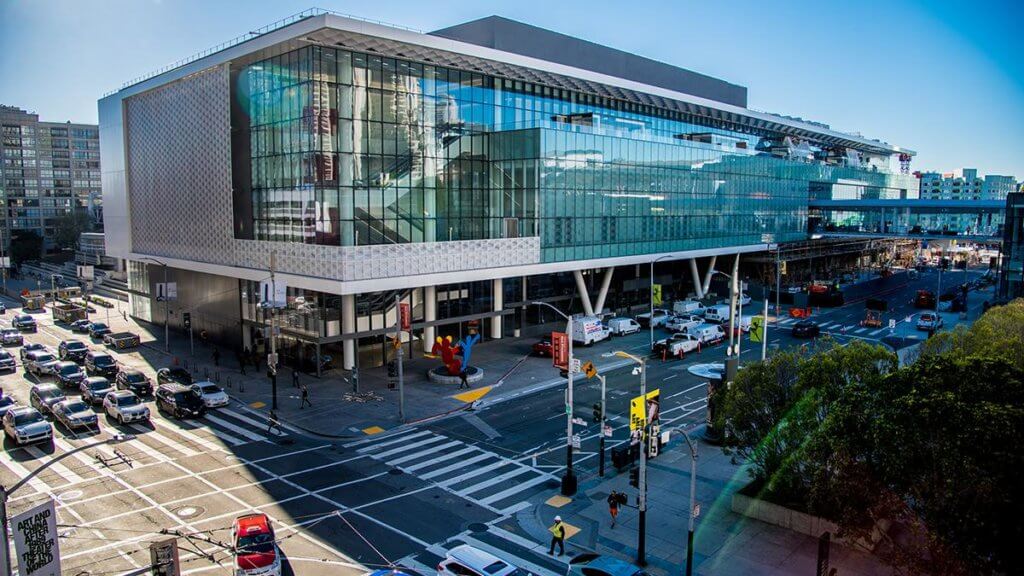 The Moscone Center Expansion project entailed design and construction of multiple buildings and structures. These included: the renovation of Moscone North; the new three-story, Moscone South building; two elevated pedestrian bridges; and an expansion that connects the subterranean portion of the site. 
Undertaken to meet the growing convention needs of the city, create thousands of new jobs and bring in an additional $272 million in revenue, the $551-million project was the start of a 25-year master plan for the Center.  In addition to adding more contiguous exhibition space to the Moscone Center, the expansion provided the modern amenities and updates to remain competitive on a national scale.
Completing a project of this size, scope and importance within the community required various project team members and third-party stakeholders. To align all these entities and ensure success, construction Partnering was implemented early on. The project team completed the design development phase, secured the site permit, and worked closely with multiple community groups to collect input on the proposed project design. 
Partnering also fostered a collaborative and innovative environment to meet the project's schedule, budget, quality and design goals.  The team had bi-monthly partnering events, focused on the next round of challenges ahead.  These included partnering sessions with hoteliers, union representatives, end users and even the convention center sales staff.  To accommodate the Center's full convention scheduled throughout construction, the team developed complex sequencing, scheduling and pedestrian-safe access measures. Additionally, they met the project's aggressive sustainability goals of LEED Platinum certification by working together to incorporate extensive environmentally friendly design and construction features. The updated Moscone Center now boasts less carbon emissions per visitor than any major convention center in the world. Furthermore, it is the only convention space in the United States to achieve LEED Platinum status.
2020 Award of Excellence, Structural Engineers Association of Northern California, New Construction
2020 AIA – California Council Merit Award 
2019 San Francisco Business Times Real Estate Deals of the Year Award