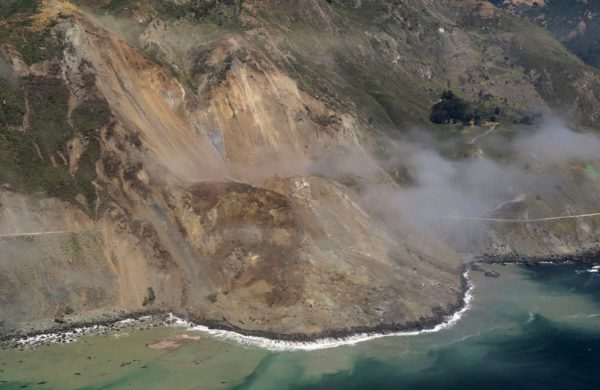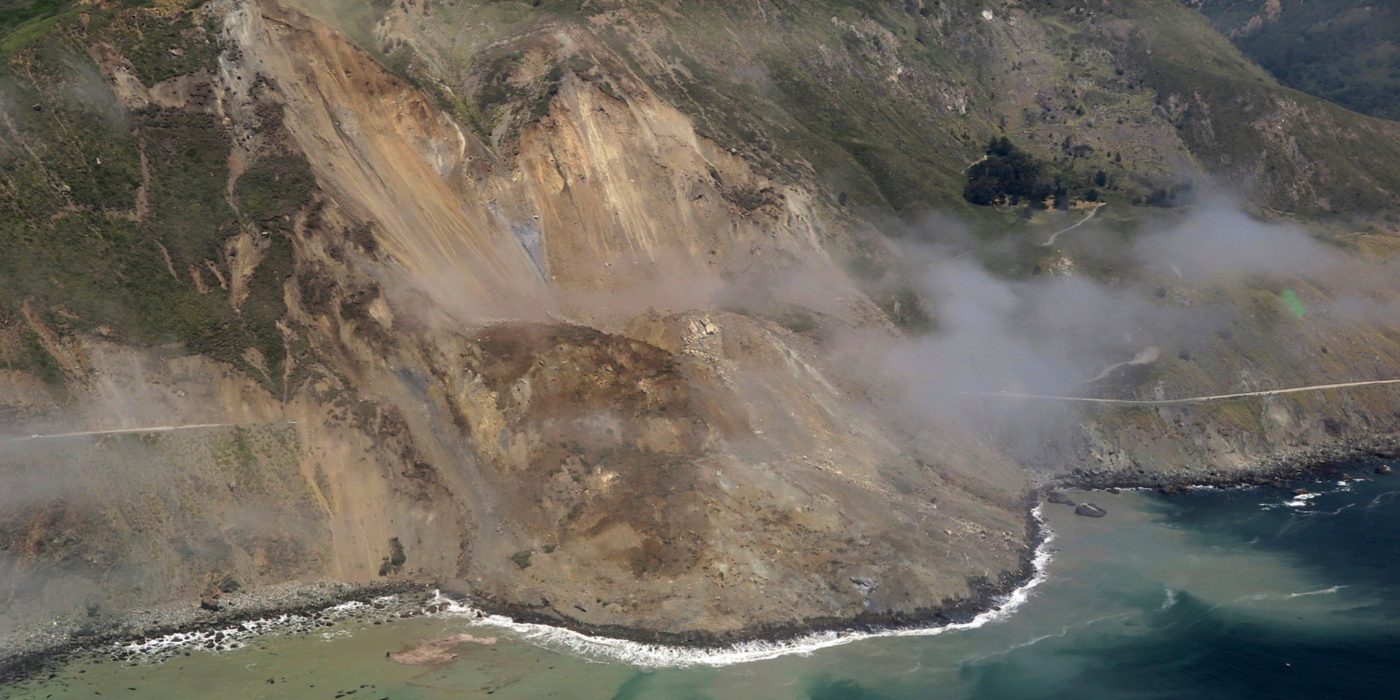 "Partnering was used from day one. Trust and respect was established early on and this was essential to effective Partnering. Good relationships developed quickly due to daily interaction in a shared goal and lifelong relationships were created."
John Madonna
Project Manager, John Madonna Construction
A massive landslide in the scenic Big Sur area of Highway 1 triggered national attention and a state of emergency leading to this crucial highway reconstruction project. The landslide caused more than five-million cubic yards of material to slide down the slope into the Pacific Ocean, creating 16 acres of new California land and 2,300 feet of new shoreline. The natural disaster closed Highway 1 to local and tourist traffic, significantly impacting mobility for nearby residents as well as a financial hardship for businesses and individuals. As a result, the project was declared and Emergency Force Account (EFA) project.
This complex highway project entailed construction of a new alignment of Highway 1 over the massive landslide. To meet the project's aggressive schedule, work was conducted seven days a week, 12 hours a day for almost a year. Additionally, worker safety was a primary concern due to potential slides and rock falls during construction.
It was understood from the start that complete accountability, trust and communication among all stakeholders was critical to ensure the project's success. Partnering best practices, including a Partnering Charter, monthly Partnering Surveys, daily communication and weekly team lunches, were put in place to foster smooth coordination, swift conflict resolution and creative thinking.
Joint problem solving resulted in innovations such as: the development of a monitoring system for potential slides and rock fall detection during construction; design and construction of a 2,000-foot-long, 40-foot-tall rock revetment to protect the main body of slide supporting the new highway; and a solution enabling future maintenance of the roadway that incorporated embankments, cut slopes, catchment areas and access roads.
The incredible feat of reopening Highway 1 three days early, despite changing environmental conditions, Emergency Force project speed, complex construction, and more than 10 revisions to the final alignment, is a true testament to the value of Partnering.
2019 Caltrans Gold Partnering Award