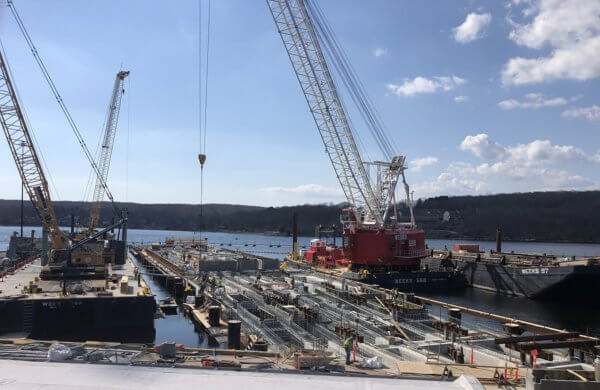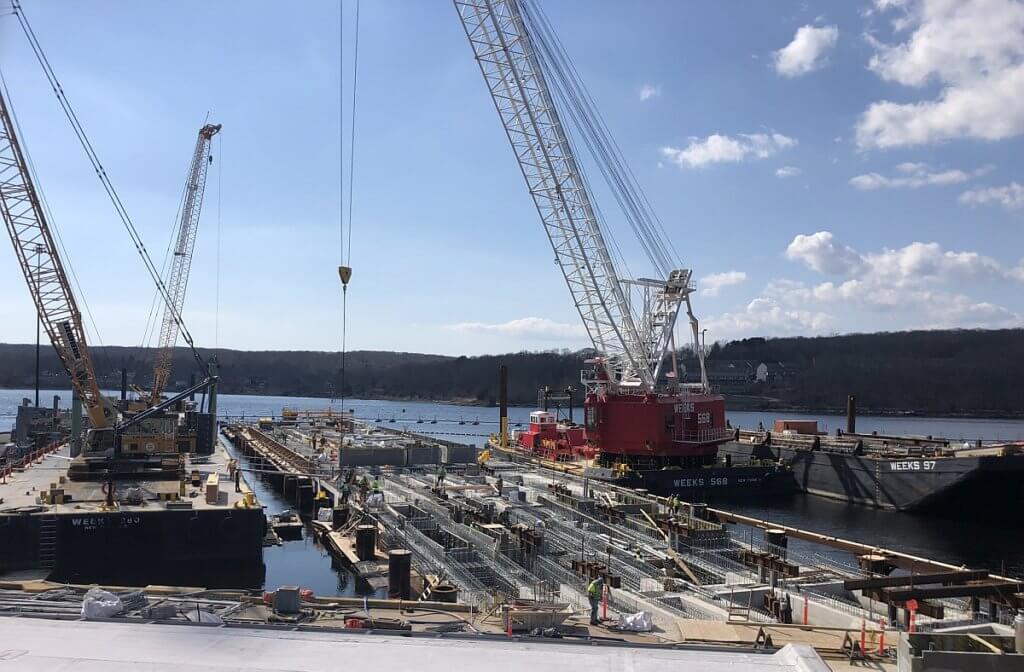 "Like any large construction project, issues, changes, and challenges arise frequently. The partnering mindset held by the three major project stakeholders made resolution of these challenging circumstances smooth and quick."
Project Description
Groton, Connecticut
Providing a modernized pier to accommodate some of the Navy's technologically advanced submarines, The Naval Submarine Base New London's Pier 32 modernization project in Groton, Connecticut replaced the original pier built in 1978. The new 68-foot by 525-foot marine structure is capable of servicing two new classes of submarines at once. The old pier could only accommodate one.
Additionally, the new pier has space for cranes and trucks in support of each boat on both sides of the pier. As part of the project, approximately 25,000 yards of material were dredged, and the navigation channel was widened. Constructed from resilient materials that will wear better, last longer and require less maintenance than the original, the new pier also has raised electrical infrastructure to help protect against damage from flooding.
Built in a busy industrial area during the COVID-19 pandemic, the project team for this complex project utilized a formal construction partnering program facilitated virtually. As part of the initial partnering session, the team set common goals for schedule, safety, quality, changes, issue resolution, budget, environmental, teamwork and project closeout. During future partnering sessions, the team focused on a "project first" mindset, using the time to make commitments, holding each other accountable and highlighting strong communication and collaboration within the team.
To the team's credit, dredging for the project was completed and the first submarine docked approximately seven weeks prior to contract completion. The second submarine is scheduled to dock about four weeks prior to contract completion. Slated to finish under budget, the project's high standards for quality and teamwork effectively paved the way for future projects to follow.