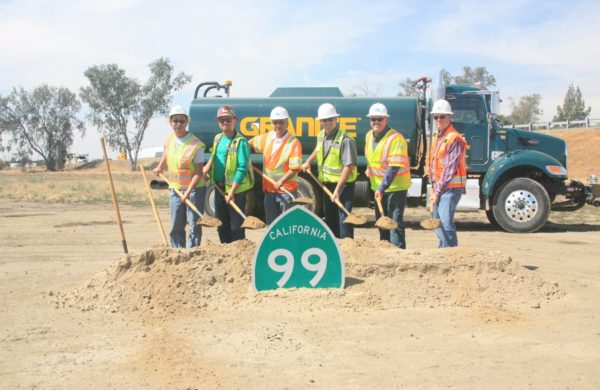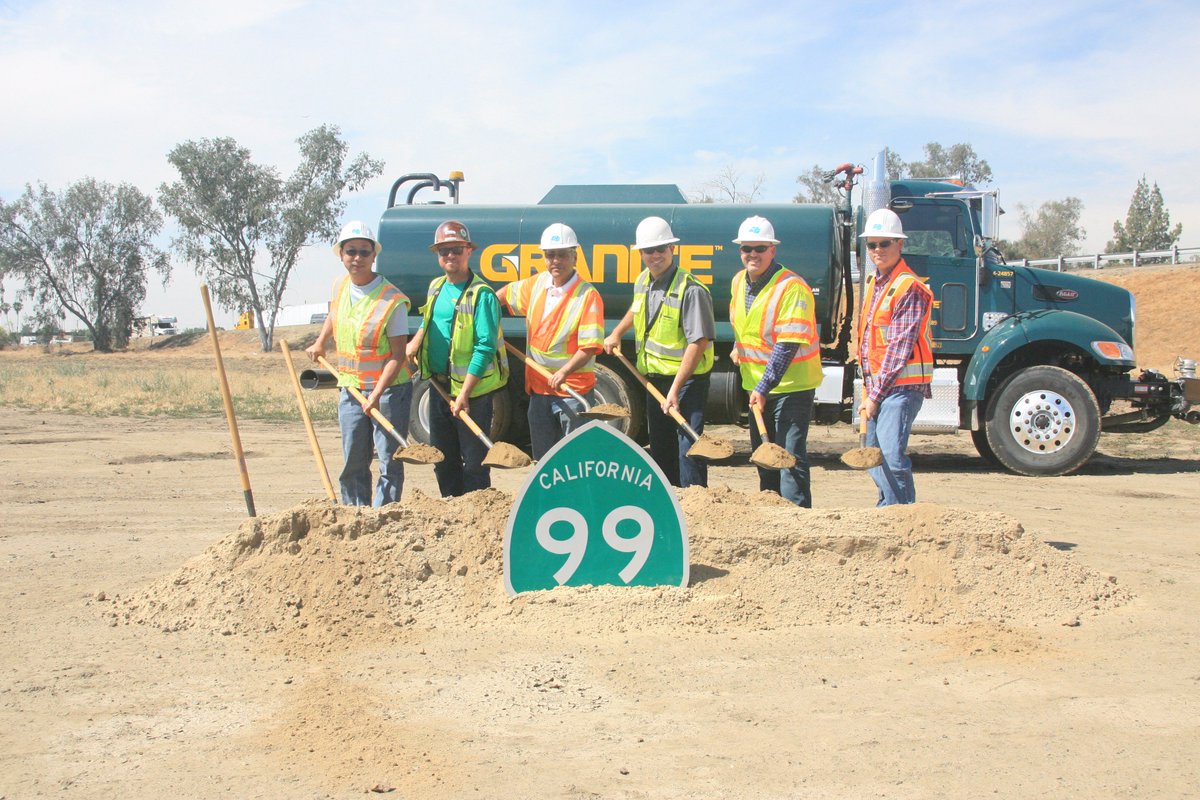 "On this project, it was like taking the low-bid process to almost a design-build process, which was the result of strong partnering."
The SR99 Betty Drive Interchange Replacement Project was the first new road construction in Tulare County in 20 years.  The project entailed widening of the North Goshen overhead structure to realign with several county roads. Furthermore, the existing at-grade intersection was replaced with a designated truck route from State Route 99 (SR99) to Road 80 and the northern portion of the Visalia Business Park, easing heavy truck traffic.  A pumping plant was also replaced and new crash walls along the railroad were built.
With the implementation of various Partnering strategies, the project was completed significantly under budget, ahead of schedule and with just one recordable safety incident while completing 87,179-manhours. Among other Partnering tactics, the development of a Dispute Resolution Ladder proved instrumental to the project's success. For example, by following the ladder protocol for involving the right people at the right time, a roadway excavation quantity discrepancy in the early earth-moving stages of the project was successfully analyzed and mitigated with no cost or schedule impact.
Another Partnering success story involved the identification of an existing road within the project limits that was in disrepair. Acting as a good steward, Caltrans and Granite Construction collaborated to rehabilitate the road. This positive Partnering approach enabled the team to meet the design specifications and overall goal, which was to reduce project costs and schedule impacts, while minimizing construction inconveniences to the community.
Other Partnering Best practices included the development of a Partnering Charter, a Kick-Off Partnering Workshop, weekly team meetings, monthly Partnering surveys, and team building events.
Resulting from the team's collaborative approach to this this major infrastructure project, the project team exceeded its Partnering goals for all stakeholders, and heavy commuter and truck traffic between Goshen and Visalia is now significantly improved.
Partnering Results